* A best seller. Summer Boulevard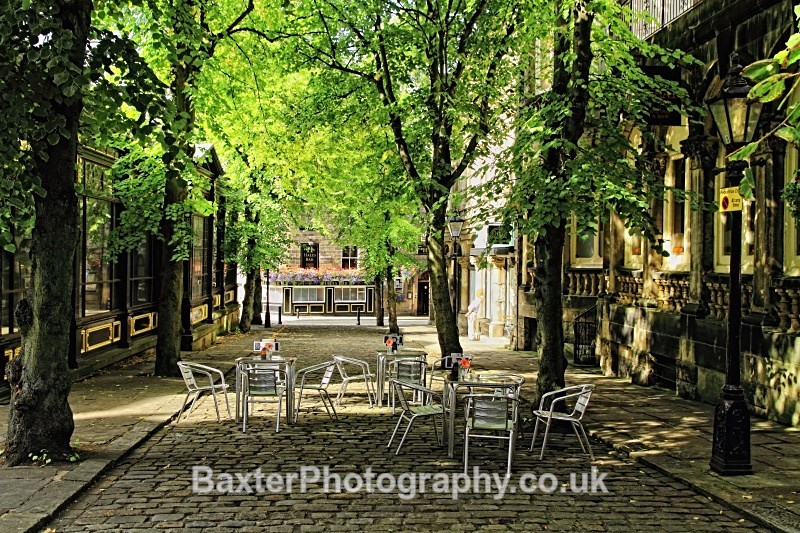 Also available as Portrait print.
This is the cobbled thoroughfare that passes between the Pump Room Museum and the Crown Hotel in Harrogate. The Hales Bar is visible at the far end. It was a warm day in late summer and the rich covering of leaves provided shelter from the afternoon sun.