Counting The 199 Steps (Selective Colour)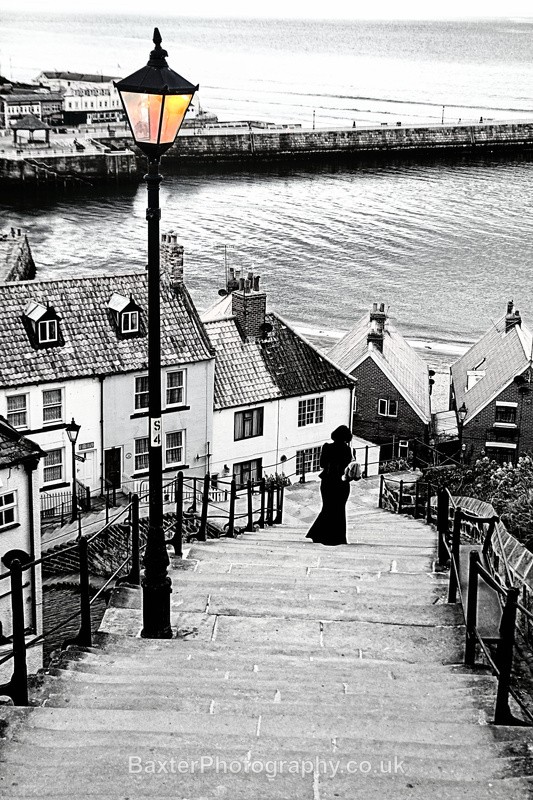 (Monochrome & selective colour version).
This is a view from The 199 Steps, which famously lead down to Whitby's 'old town' from the abbey and St Mary's Church on the top of the East Cliff. You can also see a couple of the iconic streetlamps that illuminate the steps at night.