Cherry-Blossom Walk (Selective Colour - Panoramic 2.5x1 Version)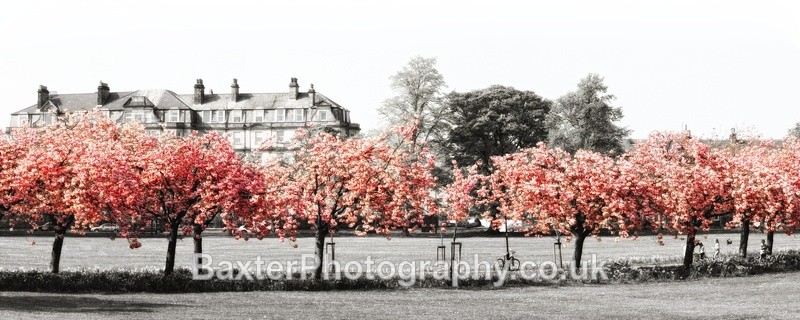 This shorter version (2.5'x1') canvas, is ideal if you are limited for space but still want to capture the beauty of the path. The price can be found under panoramic prints/camvases.
For a few glorious days, Harrogate's famous cherry-blossom trees on The Stray were accompanied by a host of yellow daffodils.